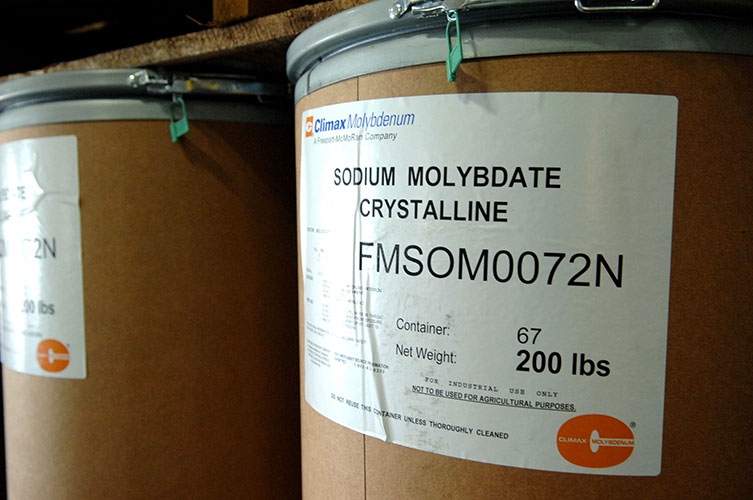 Climax Molybdenum Company, a subsidiary of Freeport-McMoRan, is the world's leading producer of molybdenum chemical products. The following chemical products are produced at one or more of our manufacturing operations in Fort Madison, Iowa; and Rotterdam, The Netherlands.
Ammonium Heptamolybdate
Ammonium Octamolybdate
Ammonium Dimolybdate
Calcined Pure Molybdic Oxide
Sublimed Pure Molybdic Oxide
Sodium Molybdate
Molybdenum Disulfide
Our rhenium products (chemical and metallurgical) are produced at Green Valley, Arizona.
Ammonium Perrhenate
Rhenium pellets
Molybdenum chemicals feature in a wide variety of applications including:
Catalysts
Metal Products (Sinter)
Lubricants
Corrosion Inhibitors
Smoke Suppressants
Pigments
For information on specifications, packaging, price and availability please contact one of the listed sales offices or email us at climax_molybdenum@fmi.com.
USEFUL LINKS